Writing Blueprints are created by the folks behind Children's Book Insider, which just celebrated its 27th anniversary!
As of today, these are the Blueprints available through WritingBlueprints.com:
Picture Book Blueprint 

Easy Reader Upgrade

Picture Book Blueprint / Easy Reader Upgrade Bundle

Chapter Book Blueprint  

Self-Publishing Blueprint  
I tried the Chapter Book Blueprint, and I loved it. I was taking a gamble, but it turned out to be exactly what I was looking for as I approached writing my first chapter book.
Through a series of worksheets and accompanying videos, writers are led through an intuitive process to build characters, plot points, conflict…and then to deepen each aspect. Once you're ready to start your first draft, you have an outline (which can also be used to create your hook and synopsis). And when you complete a draft, there are worksheets and videos for troubleshooting and self-editing until your manuscript is polished and ready to submit. (There are even suggestions for submitting!)
As a bonus, a private Facebook group offers connection to the creators of the Blueprints, as well as critique groups with other users. It's been great to meet writers journeying along the same path, to read what folks are working on, and to receive detailed feedback on my own work. I've been really impressed by the quality of other members' writing and the generosity of their critiques. Here's hoping we'll develop long-term writing friendships!
So this is a plug for a product that I purchased on my own and really found useful. It's basically a self-guided class that offers the basics for crafting a solid manuscript. Are there other ways to write? Of course. But because you can download and keep the worksheets, you can use them in whatever order you like for as many projects as you want.
Check out the introductory video, and watch for sales! In September 2017, a Middle Grade/YA Blueprint will be available, and I can't wait to check it out.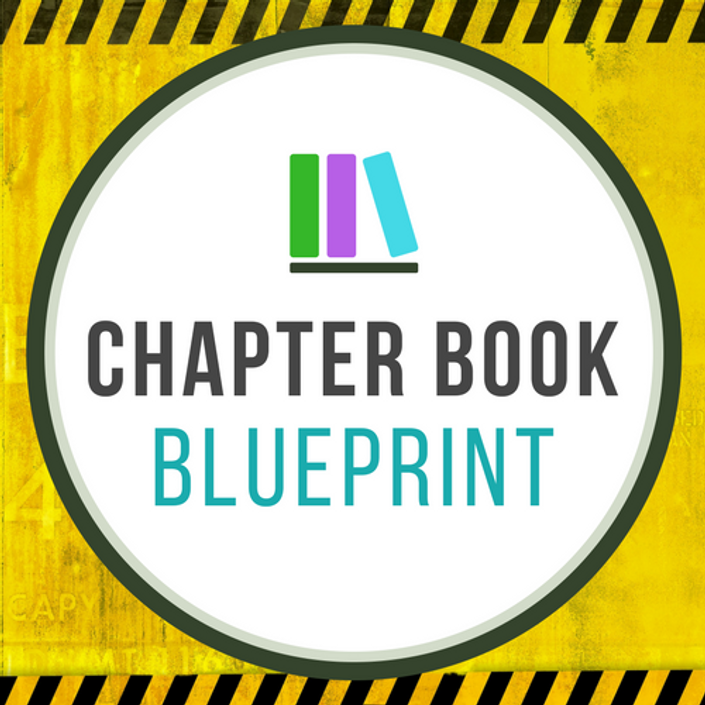 Chapter Book Blueprint VIP Power Bundle | Writing Blueprints.